facility Brand integration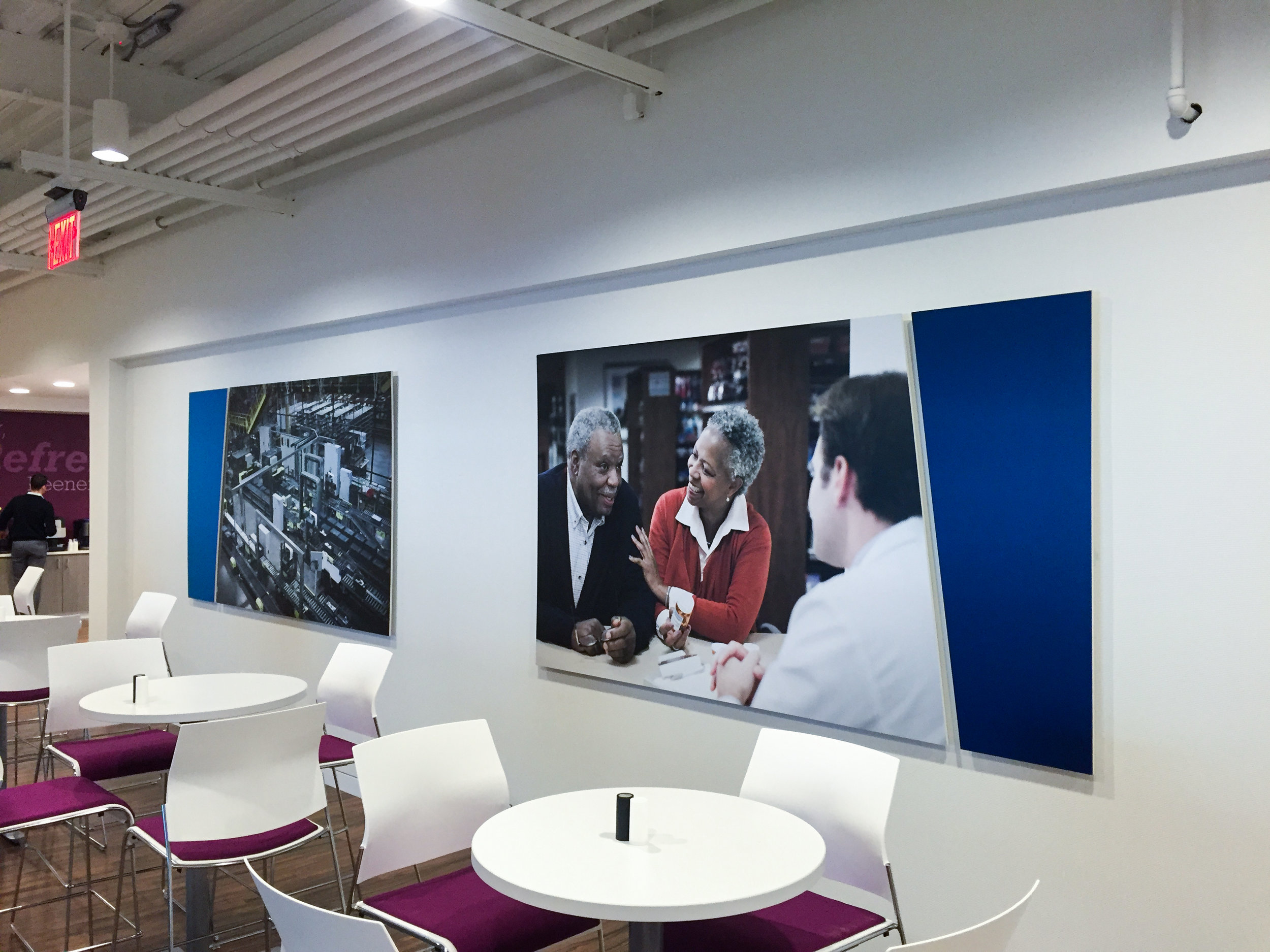 Environmental Design / WAYFINDING / signage
AmerisourceBergen excels at delivering and innovating pharmaceutical programs across the human and animal supply channels. With roots dating back to the early 1800's they have grown to be one of the largest pharmaceutical distribution companies worldwide. The company is ranked #12 on the Fortune 500 list and boasts a whopping annual revenue totaling over a $135 billion. Despite modern business models and massive success AmerisourceBergen facilities lacked luster. Stacked against high expectations the Hanlon team and I pushed the limits and helped raise the bar even higher.
The Future of pharmacy
Developed in partnership with Blue Visual Effects, the virtual reality app transported attendees from the birth of the American pharmacy industry to the present day, and into a gleaming, sci-fi depiction of the pharmacy of tomorrow.